Pictured: Sarah Lyons, Environment Manager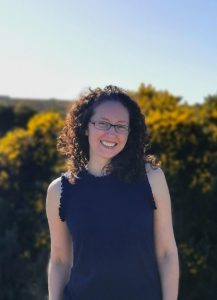 A small Scottish distillery has big plans for improving its environmental impact.
Dunnet Bay Distillers has appointed Sarah Lyons to a newly created position of Environment Manager – an impressive move for a small company, underlining the company's commitment to sustainability. The Distillery produces the award-winning spirits, Rock Rose Gin and Holy Grass Vodka.
The family-owned Distillery prides itself on its environmental credentials and has ambitions to further improve its sustainability. The firm is based on the north Scottish coast, overlooking the sea. The company is proud of its coastline and gardens from which botanicals used in the products are foraged or grown.
Sarah is not new to the business. She has been in charge of finance for the past 5 years. She has a degree in Mathematics & Oceanography and, whilst she has enjoyed her finance roles with large financial institutions in the past and, more recently, with Dunnet Bay, this is her dream role. She said: "I've always longed for a career in the environmental sector, and I am delighted to have been given the opportunity."
Claire Murray, a director and a co-founder of Dunnet Bay Distillers, said: "It is unusual for a company of our size and scale, employing fewer than 20 people, to have a full-time, senior staff member responsible for sustainability. We are excited about this new role and believe Sarah is the perfect candidate given her passion for the environment and her knowledge of the company. She embraces the ethos. It was the logical next step for us as we are always striving to ensure that we remain environmentally conscious. To that end, for instance, to our knowledge we are the first company to have created recyclable refill pouches which can be returned by Freepost to ensure re-use of our stylish ceramic bottles".
In her finance role, Sarah has often noted a link between 'doing the right thing' for the environment and saving money but recognises that is not necessarily the case. "I always look to make small changes as well as larger ones," she says. "For example, we are transitioning to using paper tape instead of plastic tape on boxes. This isn't the cheaper option but it's the better option. It is sometimes these little things that count. We are aiming for zero waste going to landfill but being in such a remote area means that recycling can sometimes be difficult and costly."
Sarah and the owners, Claire Murray and Martin Murray, have taken the initiative of working towards Planet Mark certification. The priority will then be to develop a long-term strategy to support decarbonisation, waste initiatives, and the circular economy.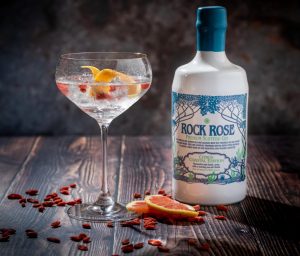 Eighteen months ago, sustainable, recyclable pouches were introduced and form the central platform of the Dunnet Bay Distillery's subscription service, the Refill Rewards Club. Members receive the refill pouch of their choice on a regular basis; they refill the collectable 'bottles for life'; can return the empty pouches free of charge by Freepost with no envelope needed; and, in return for their loyalty, receive a goody box with their refill each time. https://www.dunnetbaydistillers.co.uk/dunnet-bay-distillers-recycle-overview/
The company will be looking to minimise its energy and water use, as well as monitoring all waste. Already, food waste is composted and used in the Distillery gardens and the botanicals used to create the Rock Rose Gins and Holy Grass Vodka are sent – with permission from the Scottish Environment Protection Agency (SEPA) – to a local farmer to benefit agricultural land. For much of the year, water taken to heat the stills is abstracted from the burn and returned, completely clean, to that same stream.
Dunnet Bay Distillery is self-reliant regarding energy. The Distillery's solar panel system has generated 74MWh since it was installed.  In 2020, it generated 22 MWh – more than the 18 MWh required for distillery production, heating, and the Distillery Shop.  
Ensuring the coastline is pristine is important to Dunnet Bay Distillery's team. The firm's staff are to be incentivised to take part in regular beach clean-ups starting this Spring on Earth Day. Sarah says: "We will be starting a year-long challenge collecting plastics and other waste found on the shores near here. It's not just the large, obvious pieces of waste such as single-use bottles for which we'll be combing the beach, but smaller particles, too, as these microplastics are often ingested by seabirds and marine animals".
The Rock Rose Gin Citrus Coastal Edition was recently launched in celebration of the coastline where the company is situated. It incorporates a mix of botanicals that are sustainably foraged from the seashore and plants cultivated in the Distillery's own garden.www.dunnetbaydistillers.co.uk
For further information please contact:
Jo Jacobius
Dunnet Bay Distillers Press Office
c/o Axiom Communications
+44 (0)7850338998
+44 (0)208 347 8206