I will happily admit that I have been a Gin drinker for many years, but somehow had not heard of Rock Rose, a Premium Scottish Gin. I happened to see their well designed bottles but was delighted to see that they also offer an Eco Friendly refill pouch made of recycled plastic that could also be returned to be re-recycled.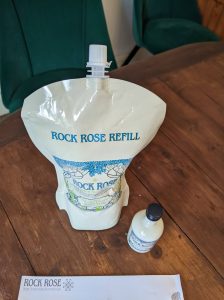 I had to get me some of this! Not only because it looked inviting, but also their products, distillery and business model has won multiple awards.
I placed my order and very quickly received my refill pouch along with a miniature bottle of the Gin within 48 hours of ordering. I popped both into the freezer (as that is where I keep all my spirits) though I was unsure how the Gin in the pouch would tolerate the low temperature. As it happened, it was fine and a lot easier to open than a standard chilled bottle top.
Along came the weekend and the England V Ukraine game, so I got plenty of ice and poured a Gin and took my first sip. What can I say, a burst of Juniper and a distinct aroma of Rose Root along with a hint of cinnamon and citrus too. Along with many other botanicals within this flavoursome Gin, 18 to be exact, the rowan berries and liquorice come through nicely on my palate and with either a slice of lime or lemon, without question this Gin is going on my favoured list of top Gins for myself and guests to my home.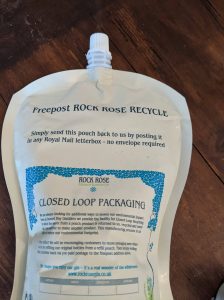 I won't deny that the way the football match progressed may have had an influence on my enjoyment of the drink, but it is indeed as exceptional as the people that produce it.
Try it with Lime or Lemon Tonic and a slice or other fruity/flowered tonics and you will not be disappointed, every variation I tried was superb but neat, that was the treat.
The additional fact I can, when the pouch is finished, just pop the lid back on, pop it in any Royal Mail post box and it will be delivered back to Dunnet Bay Distillers for free, makes me happy as this is reducing many environmental impacts, less glass, plastic, paper (stamps) to name a few, means I can enjoy this fine drink virtually guilt-free, a real bonus.

Submitted by Karl Tullett of The Green Organisation