We can help your business to grow and to be recognised as making a positive contribution to the environment.
As a member, we will give you:
The Green Organisation Code of Green Conduct, for you to sign and display in your premises
A Membership Certificate to display and/or accompany tender documents
Unlimited use of our logo on your literature, letterheads, livery, website, etc.
Media publicity announcing your membership
A free advertisement on our website (which gets 2,000,000+ hits a year) – with a link to yours.
NB: Advertising on our website is exclusive to our members and Green Apple Award winners. No-one else is allowed to advertise with us or benefit from implied endorsement.
A 300-page work of reference on environmental best practice  
Free one-to-one marketing consultancy
Free bulk emails to 100,000 targets of your choice
Editorial space in Eco Echo, the e-newspaper
Hotline access to our environmental reference library
Social media publicity opportunities
We will plant 100 trees in your company name as soon as you join – and another 100 every year you remain a member
We will also continue to plant trees in your name every week and send you a certificate each month to verify a running total of how many trees you have planted
Our plantings are undertaken with Green Earth Appeal and the United Nations Trillion Tree Campaign; mainly in emerging nations and countries recovering from environmental disasters
As well as offsetting carbon dioxide emissions, the trees provide food, fuel, shelter, wildlife habitat, farming opportunities and numerous other benefits
And that's not all!
You can join The Green Organisation at a level to suit your business needs and priorities – choosing the benefits package that is best for you.
As well as the standard benefits listed above, you can choose to be a Bronze, Silver, Gold or Platinum member and enjoy a greater range of discounts, opportunities and initiatives that have been introduced in response to members' requests.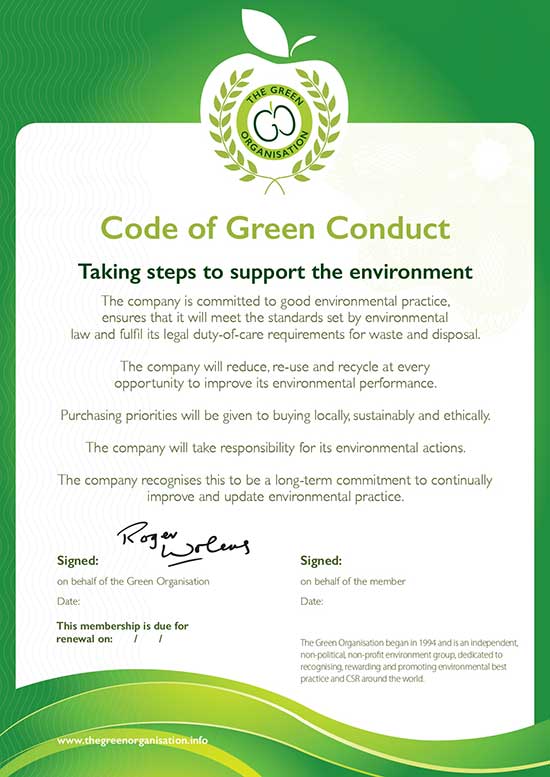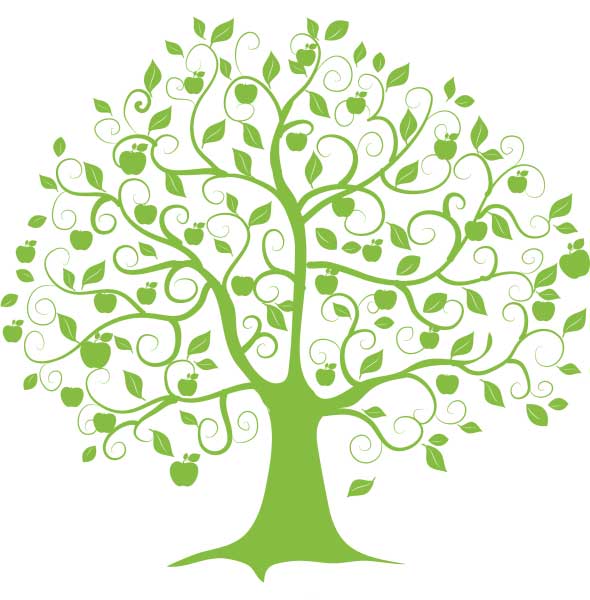 Green Organisation Membership.